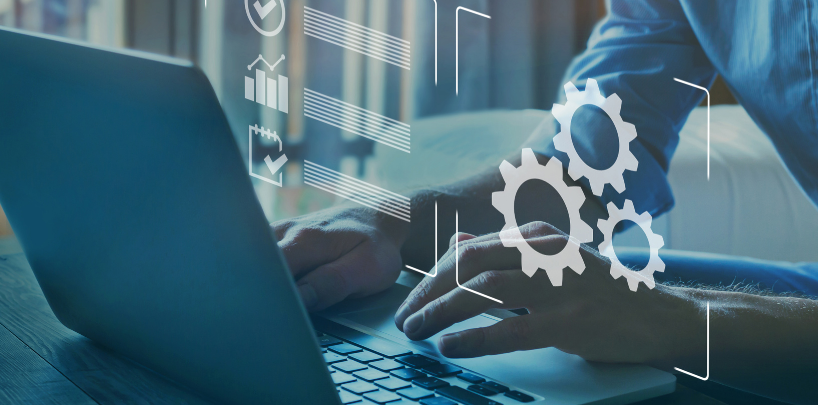 Five Major Tips to Improve the Workflow of Your Order Processing!
In the competitive world of eCommerce, customer demands are increasing day by day. They want to get their order as soon as they place it, and it requires an advanced order processing system for that. Advanced software can assure your customers that they will get their orders as soon as possible. The eCommerce business works according to the satisfaction level of your customers. As many happy customers as you have, you will be able to earn that much profit.

However, there is a horrific side to this business, too, and that is related to order processing. One single faulty order is enough to ruin all your hard work and push away your customers. In recent research, it has been found that almost 35% of customers wouldn't order from a seller again if they experience issues in their shopping journey. That is why it is essential to prioritize order processing workflow to make this process hassle-free and effortless. Believe it or not but the accuracy and speed of your order processing can make or break your business. In this particular blog, we have mentioned some of the primary tips to improve your order processing workflow.
Elementary Tips to Enhance the Workflow of Your Order Processing
The essential process of eCommerce starts when a customer places an order. Once you receive the order from the customer, the order processing should get started. This process requires a few simple steps to ensure safe and successful delivery. However, there are few eCommerce order processing tools available in the market that can efficiently enhance the workflow of your order processing as well.
Effortless Order Placing
As you know, the order processing workflow starts when a customer places an order. To make it a hassle-free process, you need to ensure that customers don't face any kind of hurdles during the placement of an order. At this point, you need to have clarity about the available stock and shipment. Along with this, you need to provide all types of payment options to your valuable customer, such as debit card, credit card, UPI, net banking, Paytm, etc. It can make the placement process more effortless for your customers. With the placement of orders, you need to immediately start the processing and make it quick so that your customers receive the order at the promised time.
Immediate Order Picking
As soon as a customer places an order, you must immediately select that specific product from the inventory through an automated system and send that for the shipment. This process should be profound and efficient to ensure that you will deliver the right product to your customers at their preferred time. To pick the order effortlessly, you can take the help of any eCommerce order processing tool such as FlexSmart Pro. It can make the order picking process relatively seamless for you. Through the help of this software, you can select multiple picklists and generate a batch picklist as well. Sometimes an order can be part of a larger order; at this point, you must sort out which product belongs to which orders and where your shipping partner needs to ship each order. This step is crucial for the accuracy of the order and the assurance that your customer will receive the correct item.
Proper Packaging of the Product
For impeccable order processing, proper packaging is also essential, as it helps enhance the overall customer experience. Packaging is the first essential thing customers see and get attracted to. It assures your customers that their product must be of excellent quality. It can help your online business to grow effectively and without any loopholes. You can still get this process right before the packaging stage and still lose a customer due to the improper packaging. During the packaging process, you can take the help of any order processing tool to print the packaging label for each product to eradicate human errors.
Demand Forecasting
To enhance your order processing workflow, you need to deliver the product at the right time, and demand forecasting is essential. It can enhance the overall efficiency of your workflow during the peak season especially. Demand forecasting can provide you with detailed insight into customers' shopping behavior. Based on that, you can easily choose the right product to sell online, even during the year's peak season. Demand forecasting can help you execute the order processing much more effectively and without any hassle.
Strong Grasp Over Inventory
The eCommerce business inventory is one of the most substantial factors that help enhance the overall workflow of your eCommerce business. To keep your customers informed about your online products, you need to have a solid grasp of your inventory. Poor inventory management can disturb the entire order processing process. That is why you need to be updated with your inventories regularly. It will help if you know what is there in your stock and what's not. The situation of Oos (Out-of-stock) can affect the order processing as well as break the trust of your customers. Ensuring breakthrough inventory management is the key to an intelligent order processing system. An inventory management software can ease this process for you.

Apart from these tips, you can take the help of various eCommerce order processing tools available in the market that can help in enhancing the order processing for your online business. Software like FlexSmart Pro can increase the workflow of order processing efficiently and effectively. It can help you print the shipping and packaging labels separately and help in processing the bulk orders as well.


Conclusion
Improving your order processing workflow is the need of today's eCommerce industry. As a seller, you need to understand that blindly selling your product will not take your business to the next level. Order processing is an essential thing that a business requires to enhance its customer experience along with its sales. We can say that this particular step is the cornerstone of the eCommerce business, so you have to refine it to meet the customers' demand continuously. The above tips can help you immensely improve the workflow of this process. Besides that, you can also take the help of eCommerce order processing software such as FlexSmart.
---
---
---