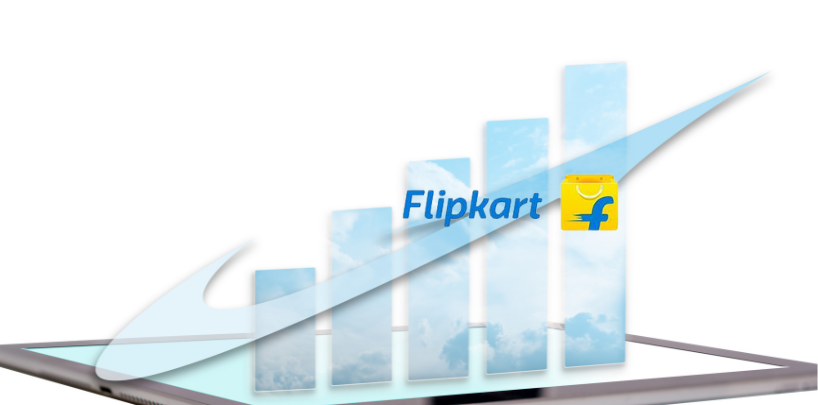 Seven Dynamic Ways to Boost your Sales on Flipkart!
In the Indian eCommerce industry, Flipkart is one of the prominent eCommerce channels. You won't believe that it was founded in October 2007 by Sachin and Binny Bansal as an online bookstore. Still, as customers got to know about it, it grew and started selling various products similar to Amazon at the passing of time. At present, Flipkart expedites over 78 million-plus products across more than 80 various categories. As the eCommerce market evolves and the customers increasingly rely on online purchasing, it provides you an excellent scope to grow your business by selling products on Flipkart.

However, it is not an easy task to sell your products on this dynamic eCommerce platform and quickly generate sales. It requires research before starting selling on this platform. Along with several essential steps, you need to take the help of Flipkart order fulfillment software. It can help you process the bulk orders effortlessly and provides other benefits as well. In this special edition of the blog, we have mentioned several steps that can help you accelerate the sales on Flipkart.
Persuasive Ways to Accelerate your Sales on Flipkart
Flipkart is undeniably dominating the other eCommerce marketplaces in the industry. It has developed a firm grip over Indian customers by providing them the facility of purchasing almost everything from this eComm website. Customers can buy electronics, home appliances, home & decor, kitchen appliances, apparel, shoes, and other accessories from Flipkart. Eventually, it provides tremendous opportunities to sellers to sell almost everything on this website. But it requires to be informed to boost sales while selling products on Flipkart. Let's find out what those fundamental ways are.
Always Participate in Seasonal Sales
Seasonal sales have become the ritual for eCommerce marketplaces, and Flipkart is no apart from others. According to a recent survey, it has been found that sales attract customers the most. As a Flipkart seller, you can get enormous opportunities to increase your sales with this website's exciting sales events. It provides various exciting offers to its customers in each category, and you can take advantage of this period to attract an enormous number of customers. By following some essential steps, you can also be a part of this sale and generate decent revenue. However, you can face problems related to bulk order processing, especially during sales time. To resolve this issue, you can take the help of Flipkart order fulfillment software such as FlexSmart PRO.
Run an Ad Campaign
Flipkart allows you to run a paid ad campaign to increase the visibility of your products. Running an effective ad campaign can help you stimulate higher customer traffic toward your products. The more clicks your paid ad will get, the probability of getting them sold will increase. You can run a paid ad campaign by following several steps.
Go to your seller dashboard on Flipkart and click on the advertising section.
Now you can choose an ad campaign as per your preference from an extensive rate card with various cost-per-click for all the different product categories.
You can now choose a product and create an ad campaign.
Flipkart will showcase your chosen product as "feature products" on the website.
Customers will see your ad, and if they find it useful or interesting, they will click and buy the product.
Spontaneous Packaging
According to Flipkart's analysis, it claims that 54% of customers rebuy the products from sellers who deliver their products in spontaneous packaging. When a customer receives an order, the dynamic packaging attracts their attention at first. It builds a significant impact on customers' overall satisfaction. Suitable packaging materials diminish the risk of in-transit damage. Apart from this, custom and branded packaging reflects the quality of the product and also helps in increasing their trust in your brand. Although to provide a great unboxing experience to your customers, you need a robust Flipkart order fulfillment software that can help you separately print the packaging labels for every order.
Organize a Detailed Catalog
The product catalog plays an essential role in influencing the customers to buy your products on Flipkart. The Product catalog must contain a crisp and informative description of the product and high-resolution images. The background of the product image should be light grey or white, and the images should be from every angle of the product. Apart from this, You must add a product title in your catalog, including the top-ranked keywords related to your product. All these facts help customers build an understanding of your product and help them make a quick decision regarding the purchase.
Ensure Accurate Inventory
Inventory is the most important thing to manage while selling on any eCommerce platform. If you want to boost your sales on Flipkart, you must always maintain sufficient inventory to fulfill the customers' orders. Mismanagement of inventory can put you at the risk of an out-of-stock situation. If the products are out of stock at the time of customer purchasing, it can cause significant dissatisfaction to them and eventually affect your online business badly. You can lose valuable customers, and they may turn up to your competitors. That is why it is advisable to stock enough inventory, especially during sales, as the order volume can increase anytime. In this manner, you can take the help of any inventory management software.
Provide On-Time Delivery
Timely delivery is also an essential part of the eCommerce business. If you want to increase your sales, you must always meet the customers' expectations. To deliver the order on time, you have to speed up the order processing procedure and mark it that it is ready to dispatch. However, you can experience some hurdles in order processing, but do not worry about resolving the issues related to this. You can take the help of Flipkart order fulfillment software. It can help you in processing multiple orders smoothly and seamlessly. On-time delivery can add positive reviews regarding your product, and in the end, it escalates your sales on Flipkart.
Stick to the Selling Policies
To add loyal customers to your list, you also need to show loyalty to the eCommerce platform. Flipkart's selling policies are designed to increase the customer's trust in you, which also helps you gain the ultimate reviews and ratings from them. You must agree on this point that good ratings and reviews can help you in attracting more customers. The funda is if you stick to the selling policies of Flipkart, it will ultimately boost your sales. But if you indulge in unethical business practices such as selling fake products or cheating the customers by sending them empty boxes, you can not let your business sustain for a longer time.
Conclusion
To increase your sales on Flipkart and become a successful seller, you must work toward providing your customers with a dynamic experience. The key to meeting the customer's expectations is to fulfill the promised service. Whenever you try to increase your sales on Flipkart, you need to invest in attracting the customer's eye toward your products. Becoming part of promotional events and running an advertising campaign are crucial investments that can benefit your business in the long term. You must also ensure faster order processing to enhance the customer experience. Flipkart order fulfillment software can help you in processing the orders seamlessly.
---
---
---