FlexSmart PRO is a brainchild of eVanik Networks, it is one of the most trusted and awarded ecommerce solution providers in India. We aim to provide a comprehensive solution to all the problems plaguing the e-commerce ecosystem of online SMBs and enterprises by taking risks to disrupt the norms on how back-offices need to get automated and subsequently normalize the ever dynamic and complex marketplace ecosystem in India.
Designed by our founders (Mayank Kumar and Harsh Ranjan Das), it is a boon for sellers helping them process orders in bulk. FlexSmart Pro not only simplifies the entire process of ordering for marketplaces like Flipkart Smart Fulfilment, Myntra (MDirect), Meesho etc. It also speeds up the process, thereby helping sellers save precious time and money. The software which is positioned to be the future of eCommerce in India, help sellers boost their performance and eliminate all back-office inefficiencies.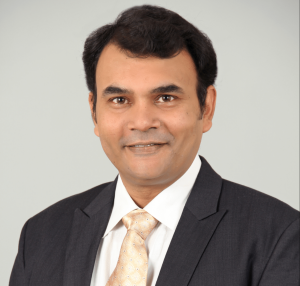 Mayank Kumar
Founder & CEO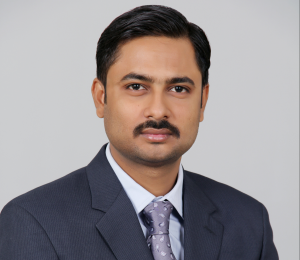 Harsh Ranjan Das
Co-Founder & CTO
We have the trust of over 12000 e-commerce Sellers, who rely on us to streamline and automate their back-office operations. Be it solving complex payment reconciliation problems, centrally managing multi-channel inventory, bulk-processing orders across channels, FlexSmart PRO manages it all within seconds and without errors.
The innovative cloud infrastructure of FlexSmart PRO makes your order processing reliable, efficient, economical and fast. The software is backed by an industry-recognized, cloud based infrastructure that is as flexible as it is rock-steady. FlexSmart PRO uses proprietary technology to get you the best results in the fastest possible time.
In just 3 weeks of its launch on Flipkart, FlexSmart PRO became a firm favourite with e-commerce sellers to process their orders. It's not just about the speed, but sellers have saved thousands of rupees every day without any human intervention.
Backed by world-class customer support and an extensive resource library, FlexSmart Pro is the easiest way for sellers to secure their online business and reduce operational costs. Behind the tool is an industry-recognized, cloud based infrastructure that is as flexible as it is rock-steady. FlexSmart PRO uses proprietary technology to get you the best results in the fastest possible time. In the past three weeks, we've recorded the fastest and highest growing new sellers registering with us.
FlexSmart PRO does away with the hassle of manual jobs and losing money by non-adherence to SLAs and delayed compliances added with high costs. We use proven and tested tools to help sellers win and put their business on autopilot with us.
Our reputation built through disruptive solutions has won several accolades including the Top-50 Startups Award (Department of Science & Technology, Government of India). The company, eVanik has also ranked as the #1 Solution provider in its category with Amazon.in and Flipkart.com consecutively for 3 years in a row.
Our vision at eVanik is to make "Online Selling" as simple as "Online Buying" for sellers worldwide.
Try FlexSmart PRO and experience the change!
Checkout our latest blogs: Flexsmart PRO, Sell On Flipkart, Flexsmart Digital, Fulfillment Software, Flipkart Smart Fulfillment, 2, Sell Online on Flipkart, E-commerce Packaging, E-commerce Shipping Methods, Ecommerce Strategies, Flexsmart, Flexsmart PRO, Myntra PDF, Myntra Bulk Order, Online Shipping Process, Order Management Strategy, Order Management, Order Picking, Order Processing Software, Packaging Labels, Sales Order Processing System, Shipping Solutions, Statistics, Flipkart Smart Selling, home, About, Automated Order Processing, Blog, Best Online Order Processing Software, Ecommerce, Softwares, How to select best OMS, Consideration while applying an OMS, Tips to improve workflow of the order processing system, How online organize Bulk Order Processing, Shopping Cart, Ways to boost your sales, Guide to Ecommerce Testing, Add Profit, Robotic Bulk Order Processing System, Fulfillment to Hand Peak Season Sale, PP etc.