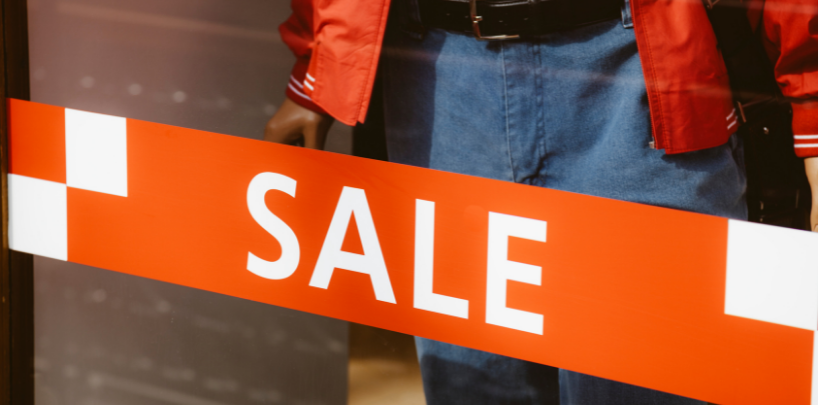 Top 5 Order Fulfillment Tips to Handle Peak Season Sale in 2022!

Sales can get boosted during the peak season every year in the eCommerce industry. So, it's never too early to think about peak preparation. It becomes even more crucial for you if your online business experiences several seasonal spikes throughout the year. Most sellers tend to focus enthusiastically for weekend sales but forget to prepare themselves for the most significant events. If you are also one of them, you need to be able to scale up quickly to meet the demands of your customers.

Festival seasons are about to start, and it provides an excellent opportunity to reach out to more targeted customers and grow your business. That is why you need to get prepared for the peak season sale in 2022. In the past two years, we have all evidenced the rapid shift of customers from physical stores to online stores. The eCommerce sales grew more than 15% during the peak seasons in 2021 and it is predicted to grow up to 25% this year. But the question is how you should handle the peak season sale to boost your profit. We have bought this special blog edition for you; here, we have mentioned some tips that can help you handle the peak season sale this year.
Powerful Tips to Handle Peak Season Sale in 2022
Peak season sales provide an immense opportunity to scale up your online business. However, you need to effectively run your online business so that you can expand your customer base. The increasing number of customers eventually increases the volume of orders, and it can get difficult for you to manage those orders single handly. In this manner, you can also take the help of the best order processing software available, such as FlexSmart PRO. It can help you in processing the bulk orders effortlessly.
Forecast Your Inventory
For handling the peak season sale in 2022, you need to have enough inventory in your stock. Keeping your inventory organized and ensuring more adequate inventory counts can help you fulfill every order you receive during that time. However, not keeping an eye on your inventory can put you in an out-of-stock situation. Nowadays, customers have become too familiar with the Oos notification, impacting their shopping decisions. That's why you need to know what you have in stock and what you can deliver to your customers. Unsure promises are not healthy for your eCommerce business. It is best to forecast your inventory by taking a look at the historical data. The precise amount of inventory in hand will help you to escape the weird situation of Oos.
Get Along with Bulk Order Processing Software
During the peak season sales, you have to handle thousands of orders simultaneously on the same day. Almost every eCommerce website runs the sale during peak season. If you are a multichannel seller, handling bulk orders could get more challenging. However, to minimize this issue, you can take the help of the best bulk order processing tools. It can help you process the orders of various eCommerce platforms simultaneously and faster than ever. With the help of these smart tools, you can even print the shipping labels and invoices separately and fasten up the delivery process without getting stuck. Bulk order processing software helps you stand out with customers' expectations.
Customer Satisfaction Should be the Goal
To attract your customers during the peak season, you need to keep satisfying them now. That is why shipping the orders quickly and accurately is a necessity for you to earn repeat customers. To attain their attention towards your products you can offer them several discounts or buy one get one offer. As fast as order volumes increase, your returns may also increase. So you must work towards decreasing the number of returns and other complaints of customers. It will help you consider that customers are the core of your online business. Thus, breaking their trust in any manner or not fulfilling their needs can never let your business grow. If you can satisfy your customers consistently, they will surely come back to you during the peak season sale.
Clear Out the Old Stocks
Clearing out your old stocks is beneficial for your business and can bring joy to your customers. Peak season is the best time to sell out your old stocks and earn profit from them. It's an opportunity for you to clear up the warehouse's space and save your precious money. You can confidently promote your old stocks during the peak season with the certainty of delivery on the promised date. Take out the time now and access your old stocks, make a list and get ready to sell them to your customers at discounted prices. It will put you in a great position to respond to customers' demands. Following this tip, you can add an extra 5 to 10% more discount to encourage products that aren't shifting well to make a significant difference in your overall sales.
Run Campaigns Before Peak Season Sale
It is the era of digitization and social media; if you want to showcase your products to your customers without getting sunk in the ocean of eCommerce competitors, you must run several campaigns on various social media platforms. You can let your customers know about the upcoming season sale, and discount offers through your social media page. Before the start of the peak season sale, you can make several attempts on social media to influence the shopping decision of your customers. It will effectively boost your sales during the peak season in 2022.

Thus, tips can effectively help you handle the peak season sale this year. Along with these tips, you need to automate your internal system and get a subscription to any eCommerce order processing tool. Strategy with technology is an excellent combination to efficiently handle the peak season sale.
Conclusion
Customers always look forward to getting discounts and several offers while purchasing online products. They eagerly wait for the peak season sale to buy products at discounted prices. So, as a seller, you need to prepare to handle the season sale more efficiently and successfully. It is the one ultimate opportunity that helps you build a robust customer base and revamp your annual profits at the same time. However, to handle the season sale more efficiently, can take advantage of eCommerce order processing tools such as FlexSmart.
---
---
---