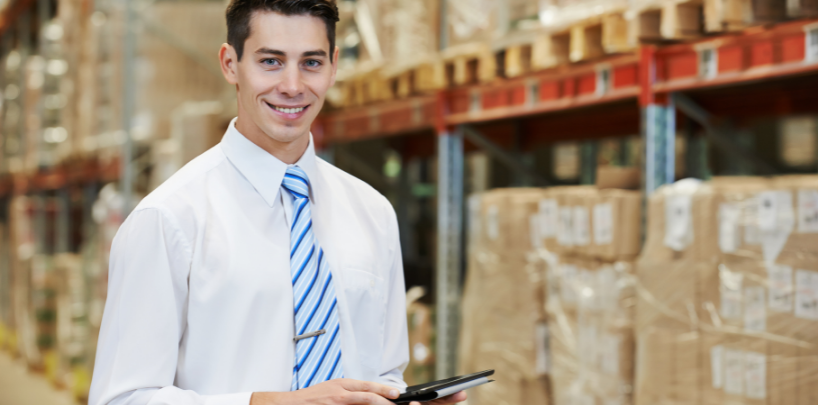 Colossal Ways to Select the Best Order Management System for Your Business!

Online sellers use the order management system to manage their orders efficiently in the eCommerce industry. It is one of the critical eCommerce business processes that helps in order fulfillment. Generally, OMS refers to order management system software that helps automate and streamline the entire management process for online sellers. It provides adequate inventory data in real-time and allows you to always remain on the top. It also provides a comprehensive database of both vendors and customers and a detailed record of customer returns and refunds.

The order management system basically keeps track of all your orders and stocks up your inventory on that basis. However, if you are not using a recommendable order management software, errors may occur while doing it manually. And there is no room for manual error while dealing in the eCommerce business. Customers' expectations are higher these days, and they want cost-effective, customized, and rapid order fulfillment. However, before selecting an OMS, you must go through the following steps, which will help you select the right one for your business.
Consider These Elements Before Choosing an OMS
There is numerous order management software available in the market. Each OMS software has its advantages and disadvantages, so you need to choose one carefully. Remember, what works for you is the best one, and you don't need to follow what others do. Here we have mentioned some of the critical elements you should consider before selecting one for your online business.


Seamless Integration with Your System
One of the most practical vital elements you should consider before selecting an order management software. It should integrate with your online business infrastructure. There is some order management software that can specifically have the ability to integrate with your tally accounting system, inventory, warehouse, and shipping. The order management software integration with your system can assure that OMS works seamlessly and efficiently. Integration with OMS minimizes the risk of business failure. That is why you should always go for an integrated order management system.
Sturdy Shipping Management
Shipping is one of the essential parts of order management. As your business snowballs, you will receive more orders, and handling all the shipping requirements can become frustrating. As you know, the process of shipping involves attaching the shipping and packaging labels to each order, and doing it manually involves the chances of human errors. Flexsmart PRO is a software for order processing that can help you generate automated shipping and packaging labels for every order. The order management system should allow you to integrate shipping services as per your requirements.
Real-Time Inventory Management
An robust order management system should have the advanced feature of managing your inventories of various eCommerce platforms under one roof. Inventories are a crucial part of online business, and you must have a complete idea about them. The OMS you are going to select for your business should have the ability to keep you updated on how many products are there in your inventory and how many you need to refill. The order management software automatically adjusts the inventory while selling your products on various platforms.
Multichannel Management
The order management system you select should be able to integrate all your eCommerce sales channels into one user interface. That will provide you an outright view of data and orders and reduce mistakes by settling all the essential information you require into one accessible place based on real-time data. Always look out for various eCommerce marketplace integrations out of the box. With more eComm channels integrated into one order management system, you have more chances to sell and increase your revenue.
Bulk Order Processing
We have already mentioned that order processing is crucial for OMS. Competition is immensely high in the eCommerce industry, and that's why you may opt to sell your products on various channels. Selling products on channels can introduce you to the requirement of bulk order processing. That's why you need to look out for such software that can help you with bulk order processing. Software like FlexSmart PRO has the ultimate feature of bulk order processing. It speeds up the order processing for bulk orders and saves you a lot of time.
Upsurge Scalability
It is not always possible to keep upgrading to the latest version of order management software. Thus, while looking for an OMS for your online business, you need to consider the long-term requirements. It will help if you go with such order management software that can upscale your order volumes with the passing of time. Since the pandemic, this industry has accelerated the opportunities for you. So, an advanced order management system can help your online business get flexibility and scalability.
Promotes Faster Delivery
The eCommerce industry has become more competitive in establishing your online business. Faster delivery is the demand of this eCommerce industry. That is why you need to find efficient ways of faster delivery. Order Management Software you choose must have the feature of selecting the warehouse or any other destination right after the customer places an order. It should also use the order details and previous history to mandate the process of order fulfillment. All of these promote faster delivery and increase the ratio of customer satisfaction.

Apart from these elements, the first thing you need to do while selecting an order management software is to identify what your online business actually requires when it comes to the process of managing orders and inventory specifically. Once you figure out which aspects of that process your business lacks, you can start looking for solutions that make your order management process more consolidated and efficient.




Conclusion
Thus, many software is available in the market for eCommerce order management. But you need to select the right one for your business; the right order management system could be for you the one that eradicates almost every manual process and saves your precious time. Firstly, you should determine which tasks you need to automate and invest in software that can effectively automate those features. Remember that order management software is the uttermost need of the modern eCommerce industry. To provide your customers with the fastest, error-free, and most customized order fulfillment experience, you must attain one robust OMS. You also need to look for software that can accelerate order processing, such as Flexsmart PRO. It also provides you with the printing invoice and shipping labels separately, which is crucial for order processing. Besides that, you can process multiple picklists and large orders while using this software.
---
---
---