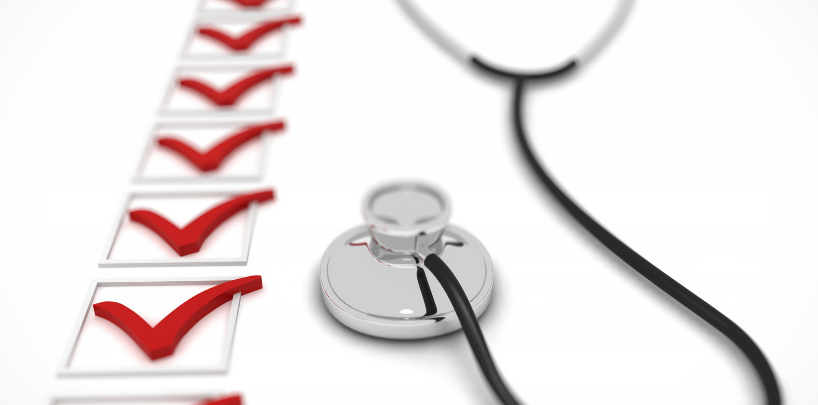 The Incredible Guide to Efficient eCommerce Testing!

You should be aware that there are more than twenty thousand eCommerce companies in India and around twenty-four million websites worldwide. Nowadays, most customers are into online shopping; that's why the demand for eCommerce platforms has grown exponentially. It indicates that the competition is tenacious. To ensure that your eCommerce business is at the top, practical and secure, refined eCommerce testing that corresponds to the evolving market changes is required. eCommerce testing can be understood as the essential process of examining and assessing eCommerce businesses and applications for proper operational functionality and performance. The eCommerce testing contemplates and targets various designs, specifications, and functionalities of the business. This specific test can avoid errors and add more value to your business by ensuring conformity to customer requirements.

eCommerce testing aims to ensure the quality and reliability, system assurance, and optimal performance of the software. Effective eCommerce testing is more about functioning on every component of the online business to make them robust and secure. It will help you resolve various issues in advance, offer your customers a smooth service and reduce the financial risks. This blog has mentioned the benefits of eCommerce testing along with an eCommerce testing checklist.
Impeccable Benefits of eCommerce Testing
There are so many crucial stairwells of eCommerce business that you can not avoid if you want to run your business smoothly. To handle all of them in one place is also not possible, and you can not keep an eye on each step. That is why you need to perform the eCommerce testing at least once a week. Let's find out how it can help your business to flourish rapidly.
Enhance the Performance of Online Business
You may feel that everything is going super fine; there are no glitches in your online business. But once you implicate the eCommerce testing, it will detect those bugs that you may not be able to find out. Online sellers usually operate the entire process manually, which involves a lot of human errors and other glitches. In the process of testing, you can view all those bugs and resolve them through the integrated software. Along with the sellers, it is also required for the eCommerce platforms. Running a test and trial automation for the eComm channel is essential if any custom eCommerce solutions are implemented. The eCommerce trial automation will implement faster marketing, and running a robust test can make this process more effective. One can spot the required changes and take appropriate actions while developing an excellent risk management plan. To enhance your business's overall performance, you can use the help of eCommerce order processing tools such as FlexSmart.
Ensure Product Availability
Product availability is crucial to running an online business. According to research, it is estimated that even 35% Oos (out of the stock situation) can lead you to massive financial crunches. It is also said that the customer who experiences the situation of Oos for your product may not come back again for your product. However, an order management system software can prevent the risk of being out of stock, particularly at the time of seasonal sales and during the festival season. The customer's demand increases during the peak time of the year, and being a seller, you need to be alert and ready to fulfill customers' demands. If you fail to meet their demands, in any case, it will push you towards failure.
Promotes Robust Functionality of eComm Platform
Most customers browse through the products on offer before buying them. Research suggests that approximately 41.2% of customers go directly to the search bar while visiting an eCommerce platform. Now, suppose the specific platform's loading speed is slow or has poor search functionality. In that scenario, it will dissatisfy your customers and provide them with a bad experience, resulting in low conversion. Generally, customers abandon a platform if the loading speed is more than five seconds. However, running an eCommerce testing will give an assurance of robust search functionality and also enhance the customer retention rate. It can affect your business heavily as a seller, so it is better not to sell your product on such platforms. Always ensure the overall performance of the eCommerce website before getting along with them.
Prohibit Inaccurate Business Analytics
The insight data of customers looking for your products, rate of sales conversion, average order value, and the total number of returning customers, and for more, you need robust online business analytics. The misleading and incorrect analytics may not let you take advantage of reliable data for evaluating your overall online business performance. However, performing effective eCommerce testing can prohibit misleading analytics and provide you with the actual data you use for your business's growth.


Checklist of Effective eCommerce Testing
The Image of the Product
Your product's image should be attractive, clear, and with high resolution. It is the first thing that can attract customers to your product. During effective eCommerce testing, you must check a few things related to the product's image. It should express the nature of your product and should have a high-resolution quality. To ensure all these factors, you can also use some software available. They can update you about the same, and you can improve their quality.
Product Description
Once a customer detects the product they are searching for, they will be directed to the product information page. Once your target customers land on the description page, they will determine whether to proceed further to the checkout page or not. That is why it is vital to ensure that the product description page is operating smoothly, elaboratively, and includes enough information about the product to make them finish their buying process. You can add videos to give a better idea about the look and functions of your products. Besides that, do not forget to include the reviews or testimonials to further provoke your customers towards making the final purchase.
Final Checkout Page
This is the point where your customers will finally make the purchase. The final checkout or payment page is one of the essential aspects of an eCommerce website that needs to be tested. The customers might abandon their carts if they get stuck in this process. To avoid that situation, make sure that you provide various payment options so that your users always have the advantage of completing the payment. You need to sell your products to those eComm channels that provide various payment options and reliable customer service as a seller.
Conclusion
Effective eCommerce testing will ensure satisfied and happy customers while increasing your revenue. Issues like eCommerce platform downtime, slow loading web speed, poor shopping cart functionality, and insecure transactions can disappoint your customers. And disappointed customers will eventually make you lose sales opportunities. Therefore, it is crucial to conduct detailed eCommerce testing to reduce errors and scale your eCommerce business. Do not forget to test even the most minor elements of your online business to avoid customer dissatisfaction and ensure a smooth online shopping journey. In conducting eComm testing, you can take the help of eCommerce fulfillment services such as FlexSmart.
---
---
---