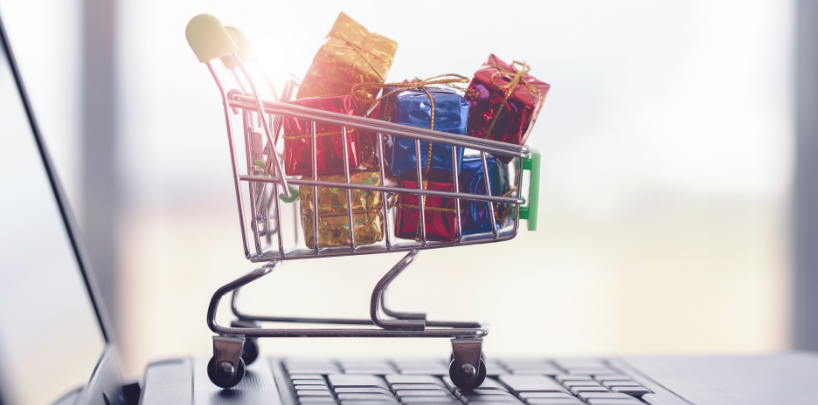 Ineffective eComm Channel Shopping Cart Kills Selling Scope
Introduction
eCommerce is a vast marketplace where sellers launch their products to sell with a higher profitability scale. It offers bulk order processing possibilities and a vast customer base. Many brands like their products to be sold by online retailers on eCommerce platforms such as Myntra, Paytm. Amazon, etc. But what is depressing is its complexity and immediate operational mechanism. Here, customers have high expectations and need an easy-to-order process. 
Some sellers possess all that an eCommerce expects them to abide by to gain good profit but lack in smooth functioning due to eCommerce deficiencies. One of such issue is rise in cart abandonment. The term is used to describe the items added to the shopping cart, but the user is not placing an order at the moment. Gradually, these items stay for a prolonged time and lose their selling opportunities. The sellers are losing out on potential deals due to the marketplace deficiency. There are many reasons behind the increase in cart abandonment, such as high price, unavailability, and more. But among all the reasons, online marketplace shopping cart ineffectiveness remains on top. 
Fundamental Deficiencies to Check Before Choosing Online Marketplace
Difficult to Access Channel 
Some Online Channels are hard to understand and navigate, which creates a big issue for the buyers. If the buyers could not understand where the order needs to be placed, the seller would be facing difficulty in gaining conversions. This means the seller would not be able to achieve their organizational objective of eCommerce, i.e., large-scale operation. 
It mostly happens with social media marketplaces or small eCommerce channels that do not follow easy-processing mechanisms. That is why it is recommended to select such platforms which could bring the customer closer to the seller rather than giving them a hectic order placing experience. 
When online marketplaces leave customers with limited payment methods, this impacts buyers' purchase experience. In todays' time, buyers like paying through UPI and may not like to add card details. Whereas some buyers still like Cash-on-Delivery. If your online channel does not provide multiple payment methods to buyers to facilitate their convenience, they may not like to place an order with you. 
If you are one of those sellers with a marketplace that accepts payments through one-two modes only, you may face business survival hardship because that may not be convenient to the customers. It means you need to pay attention to how your eCommerce marketplace should be selected to encourage your higher growth effectively. 
Last Minute Delivery Details
Suppose you are operating on such an online channel that creates false purchase hopes to buyers who could be planning to buy the product at a certain price and get shocked at the end due to an unexpected hike with additional charges. These challenges are not under sellers' hands, and eventually, their influential power also drains out at the end of the procedure. 
You must be aware that buyers make a purchase decision after viewing its price. The customer gets upset by seeing a massive amount of product in light of its additional charges like shipping and taxes. After providing all the delivery details, the customers want to finalize the order without any hustle. And if this is not offered to them, they will be canceling the procedure right away. 
Lack of Mobile Application
If the online website has no accessibility as a mobile application, this is also a significant reason why your cart abandonment is on a hike. You need to check whether the website is responsive on mobile or not. If it does not serve operations on cell phones, do not choose such channels. While making your final decision, you should not overlook the fact that online customers are more active on mobile applications than on websites. 
A customized store may be famous for multiple reasons, but the primary cause of its success is a mobile application. Make sure that your buyer gets the ease of accessibility on-site and mobile. This will increase the chances of buyers who like window shopping to place an order through their phones anytime, anywhere frequently.
In online marketplaces, buyers like comfort and quick services to be available for their orders. If they take the pain to sign in and add details of their delivery, try to choose such a type of eCommerce site that offers buyers to repeat the orders or save the orders for future references. 
In this regard, if the online platform is designed to bring the customers close to sellers to buy products, they also facilitate sellers with retaining customers and seamless conversion opportunities too, with innovation and improvements as per online industry dynamic demands. While selling online, prioritizing customers' convenience and locking their interests is also crucial. If the buyer is surfing around and visits your site but cannot purchase the product at that time, they may get the flexibility to add chosen items in their savings or favorite cart. You may think this will result in cart abandonment again, but no, this will make them come again when intended purchase activity. 
Conclusion 
The highlight of the whole story is that you need to have comprehensive knowledge before you initiate online selling. Try to research platforms and its offering so that you can extract the best out of your deals. Basic concerns with marketplaces are stated above to match your current operational platform challenges. 
Yes, online platforms are the best place where opportunities are flooded with practical business expansion possibilities. But the marketplace you have chosen may not be suitable for your business model or may have some primary flaws that need to be addressed before you invest your time, finance, effort, and expectation on such online platforms to build an empire. 
Therefore, have a brief knowledge about almost every platform pattern while placing orders. Remember that all your efforts would be fruitful if your buyers placed an order. If not, then the objective would never be met even if you dedicate the whole of your team to the conversions. Hence, before you walk through the ramp, it's the flooring that needs to be checked before you slip. 
---
---
---