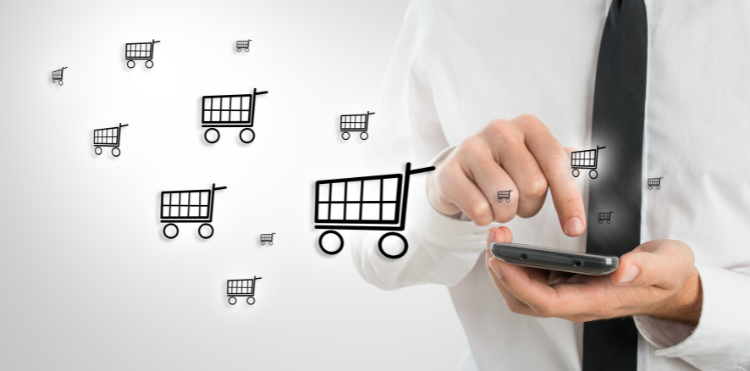 A Detailed Guide to Ecommerce Delivery and Shipping
Ecommerce shipping refers to all services that are essential in order to transport products procured online from an eCommerce seller to the delivery address of the customer.
The Ecommerce Shipping process: The online shipping process constitutes everything from receiving an order from a customer to last-mile delivery. It encompasses the following three stages:
Order receive: Ensuring that items are in stock in order to fulfill the order.
While Order processing: Verification of order data or the shipping address in order to ensure it is accurate.
Order fulfillment: Generation of a packing list to ensure that items are picked, packed, and shipped.
Ecommerce Shipping methods and Strategies: The right eCommerce shipping strategy for one's business depends on one's audience, budget, product, margins, etc. A combination of affordable and fast shipping methods lowers the chances of shopping cart abandonment thereby increasing conversions. Below is a list of recommended shipping methods that could be included in one's shipping solutions and strategy:
Same-day delivery
2-Day Shipping
Overnight Shipping
Expedited Shipping
International Shipping
Eco-friendly Shipping
Hybrid Shipping
Freight Shipping
Ecommerce Shipping Carriers: It is very important to be familiar with the various shipping carriers and be aware of the shipping solutions that they provide. Following are some of the top shipping carriers:
USPS
FedEx India
UPS
DHL
Ecommerce Packaging: This plays an important role as it affects both shipping costs and customer experience. The following points need to be kept in mind while choosing the packaging:
Choice of packaging
Eco-friendly packaging
Custom packaging
Tracking Returns and Shipments: This comprises Order Management, Tracking e-commerce shipments, and Managing Ecommerce returns.
Order Management refers to the process that entails receiving, tracking, and fulfilling orders of customers. Order management strategy is extremely important along with the right shipping software in order to reduce stockouts thereby alleviating the possibility of unhappy customers. It further helps to centralize one's data and streamline the process of retail fulfillment
Tracking eCommerce shipments: Order Management system enables allows both customer and seller to track the shipment of an order
It is important to have a good eCommerce returns process in order to retain customers and ensure that consumers procure from the seller or retailer again.
Shipping solutions for eCommerce with FlexSmart Pro: Consider making FlexSmart Pro a part of your eCommerce shipping strategy. Our application integrates marketplaces with eCommerce platforms. Our software also allows you to subscribe to Automatic Process, thereby ensuring that all your orders are automatically processed. This procedure does not entail the creation of any picklist for processing your orders, for our application automatically generates your picklist on time and processes it automatically. All you need to do is log in to our system to print your invoices and shipping labels. We have guaranteed thousands of orders to get processed within minutes. Our tool has been trusted daily by some of the biggest sellers on marketplaces, along with hundreds of thousands of happy employees all over the country.
---
---
---