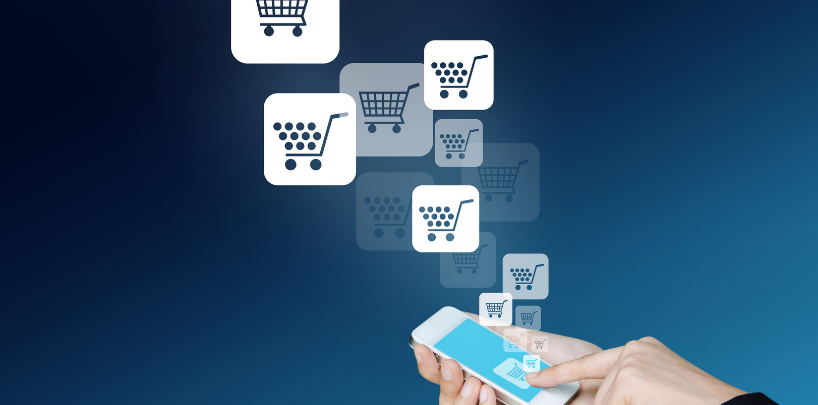 Ultimate Features To Add More Profit in B2B eComm Business!
THE B2B eCommerce business structure is redefining the rules of online business. According to research, this business model is growing faster than B2C, and in upcoming years it may overrule the entire industry. The entire B2B business structure has grown with all its speed in the past few years.

As you know, going online has tremendous benefits. Now the question arises about the most effective way for businesses to go online. The better solution for wholesale business is to go for B2B eCommerce platforms, as it offers end-to-end features for running and managing large-scale businesses. A B2B eCommerce platform is a software solution that makes it possible to sell and buy products or services between two businesses using a digital platform. This also implies that the eCommerce platform should have enterprise-grade features as well as regular eCommerce features to operate the show for wholesale businesses. B2B eCommerce platforms such as Amazon, Flipkart, Myntra, Meesho, etc., are the most preferred platforms for wholesale businesses. They offer all the required solutions for your business and reduce the risk of business failure. (add a line here that talks about the importance of bulk order processing tools)However, you can also take the help of the best order processing software in India, such as Flexsmart Pro. It can make it much easier for you to process the entire order. Here in this blog, we have mentioned some of the outstanding features of the B2B business model that can help you grow your business faster than ever.


The Eminent Feature of the B2B eCommerce Platform
If you are one who is interested in launching your B2B business, then you must find a comprehensive eCommerce platform. It involves a lot of assessment and research. Although, if you launch your B2B business without enough research and speculation, you might end up with an inflexible eCommerce platform that eventually fails to cope with your changing requirements. To take advantage of going online, you need to select an extensive B2B eComm channel with all the features and tools required for the growth of your business. However, you can classify the B2B platforms you consider based on the following functionalities.


Multi-Seller Element
B2B eCommerce business platforms should have the feature to allow multiple sellers and vendors on their platforms. It helps scale up the businesses to new markets by onboarding various sellers without literally investing in constructing an inventory. The platform should offer to sell various products in multiple locations all over the country. It eventually allows your business to attract more and more customers and earn more profit at a lower investment. The multiple seller elements are the must-have feature for any B2B eCommerce platform.


Multi-Store Functionality
The multi-store functionality allows many storefronts to deal with various products, locations, deals, etc., for different customer groups. This store can also have different URLs or divergent payment and shipping options to serve in the various geolocations. These peculiar features from a B2B eCommerce platform help in the long term from expanding your business to attaining the targeted customer attention.


Various Payment Options
Unlike the B2C business model, in B2B business, customers are entirely different for each order; they need to have several payment options. Different payment options based on customer logins help offer individual payment options to the different user groups and customer divisions. It also helps with global selling, wherein you can set up prices in various currencies based on the customer's IP addresses. It helps in generating more orders and making more profits. Generating more orders requires a smart tool to process bulk orders. This smart order processing software for eCommerce will accelerate the whole process by helping you process the orders faster.


Bulk Order Processing
Bulk order processing is one of the efficient features of B2B eCommerce platforms. You must look out for this particular feature whenever you want to launch your products on any eComm platform. Always look for a channel that provides you the luxury to process multiple orders in one go. To track your bulk orders, you can take the help of smart order processing software for eCommerce businesses.


Smart Audit Logs
You must look for intelligent audit logs features in B2B eCommerce business platforms. This smart feature helps track the activities in a complex B2B environment and helps control and limit any damage to the point of the breach itself. To make your business secure and safe, B2B platforms must have the essential feature of audit logs. If you spend your precious money and time on any business, you expect it to run well. In this way, this feature can help you provide the expected benefits.


White Labeling
This is one of the most crucial features of any B2B business platform. White labeling helps create your brand presence regardless of using ready-made B2B software. The platforms should have the flexibility to offer you the integration with diversified emails and SMS gateway and show these as coming from your brand instead of any third-party providers. White labeling allows you to add your branding and logo on the front and end and backend. ECommerce platform such as Alibaba provides this functionality to run your business in your way.


Go Global
The growth of B2B businesses can be accelerated by reaching out to diversified customer ranges in different countries and locations. Whichever B2B business platform you choose should be available in various languages, offer multi-currency payments, and have the ability of multilingual themes. All these individual features help to connect better with global customers. If you are ready to launch your product globally, you must look for this feature.


Integrated Shipping Facility
Entering into B2B business shipping can be a pain area for your business, primarily when operating on a larger scale. However, the feature of integrated shipping with comprehensive delivery coverage can take away all your pain. Shipping should be a hassle-free process; many hurdles in this process can majorly affect your business and customer satisfaction. Some smart fulfillment solutions software is available in the market to make fulfillment easier for you by printing the shipping labels individually for each order.


Conclusion
The B2B eCommerce platforms are growing at an astounding rate. The best option is to establish your business on the B2B model. There are several B2B platforms available in the market that can help you establish your business very well. All you need to do for your business is check out the above features and grab on according to your preferences. The above features are essential for any business to make a solid presence in the marketplaces. To run your business smoothly, you need to take the help of smart fulfillment software such as FlexSmart; it helps you process multiple picklists, print invoices, and ship labels separately. Apart from this, it helps in processing bulk orders from various platforms.
---
---
---