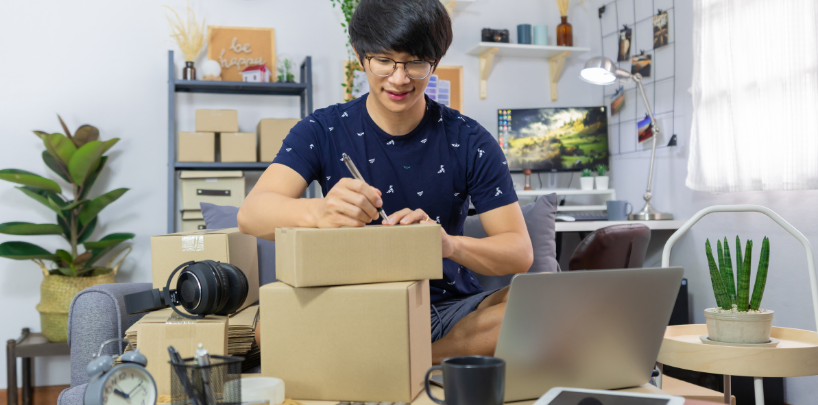 Benefits of Robotic Bulk Order Fulfillments On Season Sale
Introduction
At the time of seasonal sales, eCommerce platforms overload with more purchasers that look forward to placing a good number of orders at that moment. In this case, sellers have to be advanced in terms of providing an impressive delivery experience. This also encourages sellers to hike their profitability in terms of monetary benefits and building new customer relationships.  
For this purpose, smart sellers need to understand the acquired marketplace competition's intensity. If you are one of such, then grabbing more customers is not that easy if you have yet to switch to an automated order fulfillment system. It definitely stands you a chance of making loyal customers that would benefit you on a long-term basis.
In India, customers have a different connection and attachment to discounted products. If you sell them a product at a Rs 2500 tag price or sell the same product at Rs 2500 with a 30% discount, they will happily choose to spend Rs 2500 with a 30% discount. Now you must have understood how responsive it would be from the customer's side to make a purchase decision in the peak period. But having said that, are you ready to fulfill all the conversions on different eCommerce channels? If not, then learn about the advantages you going to enjoy with a powerful automated order fulfillment: 
Access to Historical Figures
History makes the person realize where they can fall apart and where they can grow. Similarly, in e-commerce business platforms sellers need to add on quality for such areas where they have lost control already. In terms of peak period, sellers should look to their historical fulfillment records and the number of conversions they scored previously. In addition, how much time does their old fulfillment acquire and what is the new sale period demand your speed to be? These analytics maintained in the past will help you make better action plans for smart order fulfillment. And when we say smart order fulfillment, these tools also need to be installed immediately to have a bang on selling efficiency. 
Smartly Allocate Inventories
Beforehand, start analyzing your expected conversion rate as per categories and allocate them into your warehouses. If certain products are going to be in the highest sales demand, procure a certain assumed inventory quantity to ensure good sales achievements. As you must be knowing, without inventories you do not stand a single opportunity to grab customers' attention. Especially at the time of sales, options are more and customers are driven only towards those who are strongly promoting their products' sales. Therefore, planning your efficiency through software speculating is always a good strategy for online selling
You will be replicating your customers' visits if you have built a strong delivery process. As manual order processing takes more time than the automated process, you should not hesitate to implement a computerized system of managing order fulfillment. Understand, no customer likes to have delayed delivery. Hence, be wise and modern to accept the robotic order fulfillment process that can enhance your capabilities of accomplishing every order you receive anytime throughout the year. 
Boost Customer Sentiments
Automated tools will give you space for building, not just new customers but also allows you to enrich your services too. Customers will stay loyal to you if you have impactful after-sales services too. Also, while fulfilling orders through software, you will have fast access to create a bill, add labels, and shipping details, update order status, and so on. When these all will not be done by your manual team but by a robot, you will have no error and duplication. Eventually, by the time your customer is expecting the delivery after 5 days, it may be delivered to them within 3 days itself. And trust me, "your order has been delivered" is the favorite notification for every customer.
Use Your Server-based Reports for Analysis
Always try to improve yourself for each business stage you are in. Through a computerized report, you can be reliable for accessing and analyzing your performance even in the mountains or beach during your holidays. These records are simple to understand, do not require a huge setup, and no carrying of files is required either. All you have to do is tap a few and your past and present business activities and achievements, failures, and flaws would be right there. And ethically, you should not miss this opportunity to judge yourself comprehensively on a real-time basis. 
Conclusion
The eCommerce industry is very much sensitive to operating your business among your rivals' innovative and attractive strategies. What you are required to do is never lack any advancement your efficiency asks for grabbing more conversions. Here our concern is to hike your sales and customer relationships in between the festive season. This is the time when not just customers but your rival sellers are also looking forward to cracking deals that can give you the highest profit.
But doing online business has never been that easy. This means you have to obey the current trend and subscribe to an order processing software that can relieve you in order fulfillment. Immediate bill creation, no burden of data entry and updating, no duplicate work are some of the perks you should not compromise on. 
With less investment, grab your tool and enhance your order processing ability because you are meant to grow only, there is no turning back. Boom the sales season and outshine your name in the sellers' community overall.
---
---
---