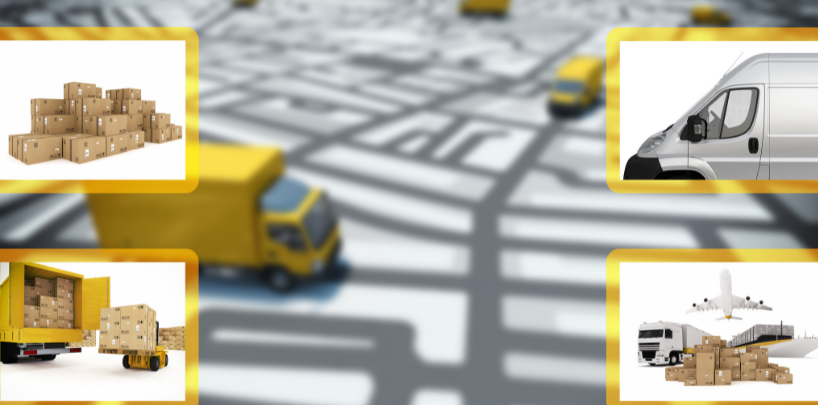 eCommerce Shipment: Delegation, Types and Concerns
Online business channels are the hardest and the fastest mode of operation where no seller or buyer could wait for one of any aspect. That means every buyer has infinite options to make a purchase, and similarly, every seller has intelligent choices to make. In this regard, if some sellers do not realize the need to be the best or novel in their way, they are missing out on something great. 
Sellers are the people who operate for customer satisfaction by providing them with what they want. Simultaneously, they must take care of the methodology they follow. Shipping, for that matter, is a stage of Order Fulfillment which refers to the action of releasing the order for its delivery. That is the last but the most sensitive part of fulfillment processing. 
Why Should Delegation Be Done for Shipment
In eCommerce, sellers struggle to enhance their bulk order processing method with a manual team. This manual team looks after each order received by the sellers on a variety of online business platforms. But they lack accuracy and speedy actions which is the utmost requirement of shipping. Here, sellers can implement a delegation of work to let each order get focused actions and be as effective as it could be. Also, this could ensure an incredible result if you could implement automated back-office support to facilitate it. 
The delegation between human resources is less impactful than delegation between human resource and automation tools. This is because data collections and fulfillment confirmation gets updated on a real time basis. Here, the manual team has only to perform the final work without dedicating much time and effort. Let us now check the challenges of shipment a seller faces daily.
Types of Shipment Methodology
A server-based tool works as back-office support to inculcate shipping activities with errorless data handling and exercise this regularly. It sorts out all the shipment details and provides flexibility to initiate it immediately without mistakes or duplicity of work. Some automated solutions will allow you to access your status and processes on a real-time basis for omnichannel fulfillment.
That means if a seller is not behind in the fulfillment process, they may hire a team who could regularly enhance their fulfillment arrangements. However, this method has a drawback of delay, duplicity, and errors but can manage the entire fulfillment stages for bulk orders and eCommerce.
External Fulfillment Assistance
This method allows or implements an outside workforce to operate for your effective delivery power. That is a specialized team that looks after performing every act of shipment only. This shipment process is a center of people who would handle your pain of shipping all the orders on time for any platform location.
Areas to Focus for Powerful Shipment
The scope of your eCommerce fulfillment method signifies how rapidly your products can get to your customers. The nearer your warehouse is with the customer, the more limited the distance your items need to cover for timely arrival. 
This implies quicker eCommerce transporting or shipment will fulfill your customers with low delivering costs. In any case, if you have one fulfillment place or that isn't situated close to where your customer base is, it would be difficult for you to make it on time as per your records. This impacts your customer experience and does not allow you to make a standard shipping time.
Stock administration is one of the most widely recognized online business shipment challenges that keep your business in touch with running out of stock, overselling items, and the issue of lost or harmed items. Warehousing is the piece of stock administration that includes a few stages, including getting orders, picking, bundling, and transportation. 
The real test in warehousing is to play out these struggles in the least demanding manner conveniently. Additionally, when your things can't be situated in the distribution center, it prompts defaults in shipments. Finding and keeping up with the right stock is more difficult but it needs to establish a better shipping experience. 
Customer Service Mechanism
Here, your customer service delegates can rapidly react to their concerns, it will give you furious and disappointed customers directly in contact. For instance, any customer who is facing challenges or isn't happy with the purchase, they would require a quick reaction on their return process. Here, these things need a specific body to initiate those products' returns or refunds as per the customers' choice to assure their trust.The test is that you may not know precisely how you want to deal with satisfying them once more.
Customers need reliable and stress free insight, and they hope to get an answer as fast as it could be expected from your side. If they can't get any reaction, they will head off to some other place. However, don't trick your customers by providing them with a guarantee of quick reactions that get through your online business website. If you're selling on various channels, ensure your customers can get in touch with you on whichever one they need.
Complex Smart Fulfillment Software
Numerous eCommerce business organizations dealt with bulk orders shipment in less time.The necessary test is to get them shipped on schedule. For that, you want a server-based fulfillment arrangement. That is the reason behind having a beneficial online business shipment control on omnichannel.
If your fulfillment stage isn't sufficient, it can prompt shipment mistakes, delays in conveyance, documentation, miscommunication, and other related issues.The proper execution will affect your everyday work processes and coordinate with your site or business platform. The test is to observe the right smart bulk order processing tool and shipping support that can cumulatively accelerate your business processes for the customers.
Conclusion
Since we have talked about shipping challenges and their types, we have also learned what to do next. The eCommerce industry is highly sensitive, and sellers should not neglect any aspect that could affect their business. 
Along with this, customer experience is another factor because shipment service should be impressive so that those customers return for purchase. Delay shipping is always a big no for any seller, and if this does not get removed, you will face hardship in long-term business survival. 
Now that we are here, you must not delay your decision and quickly search for the best suitable innovative fulfillment tool that could grant you skyrocket success in the shipment process.
---
---
---