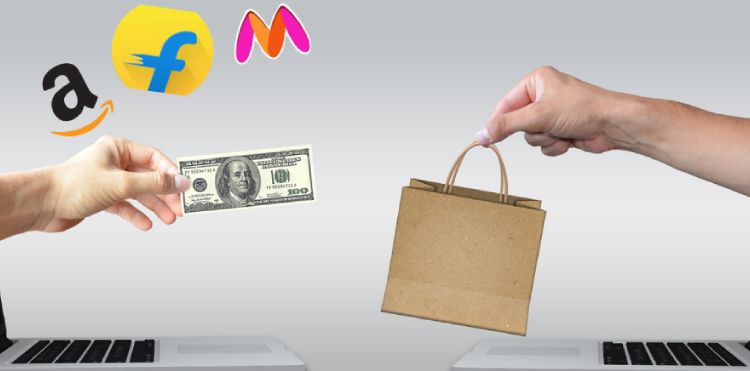 How to sell online in Flipkart Smart Fulfilment
Online selling is a boon to many small business owners and especially post the pandemic era, the opportunities have surpassed all expectations. The future of eCommerce in India is more than overwhelming at timely appropriate for most to enter. The Flipkart Smart Fulfilment is the new trend for sellers. Here are the top reasons why new and established businesses are resorting to online selling and eCommerce as their main source of income.
Selling online expands the distribution channels and helps reach out to new customers and more markets.
With superfast eCommerce shipping solutions in India, it has provided more reasons to sell online
The cost of selling online is much lower than selling through physical stores and offline distribution. An online business starts from anywhere without the need to have a physical store or a setup. All we need is a computer and an internet connection to start.
For new product launches and distribution expansion, the Go-to-Market time is far reduced and more efficient. Online selling also enhances scalability and narrowing down on the higher potential products. There is no time restriction on the opening and closing versus a physical store. Online buying happens 24×7 and 365 days a year.
Ecommerce marketplaces have provided a large platform to get more shoppers with safe, secured, and convenient shopping alternatives, easy return, and cancellation policies, which makes it even more compelling to sell online.
The content marketing strategies become more focused and targeted in online selling as one needs to just work out the right set of communication channels.
Online selling helps sellers meet the customers where, when and what they want to buy.
Online selling provides more accurate data insights about customers, their buying preferences, and other key metrics to help plan the product and selling strategies better.
Flipkart.com is one of the largest online marketplaces in India and was started in 2007. While the company initially focused on selling books with country-wide shipping, the marketplace is now widely horizontal in terms of selling almost all consumer product categories including electronics, home and kitchen, footwear, fashion, etc. Flipkart is now one of the best online selling sites in India.
Selling on Flipkart is an easy process and takes just a few minutes to set up a new Flipkart Sellers account. Note: the Myntra seller registration process is also similar to the Flipkart seller registration process.
Once this is done, the seller has an option to sell either through a drop shipping fulfillment mode or through a smart seller fulfillment mode. In both cases, Flipkart will take care of the logistics. Now, what is the difference between
Flipkart fulfillment
Flipkart Smart fulfillment
Seller fulfillment
Flipkart Fulfillment
Flipkart fulfillment is also known as Flipkart Assured Fulfillment (FA). If a seller decides to sell in this model, he will need to transfer his inventory to the Flipkart warehouse. Moreover, the inventory is also be picked up by the Flipkart logistics arm (eKart). Once the inventory is at the warehouse, Flipkart will take care of the entire process including order processing, packaging, dispatch, managing returns, etc.
Flipkart Smart Fulfillment
Flipkart Smart fulfillment also known as Flipkart Lite is a hybrid fulfillment model between Flipkart fulfillment and Seller fulfillment. In the case of Smart fulfillment, the seller needs to provide a dedicated space for storing inventory and processing orders, managing returns solely for the business of Flipkart. Flipkart arranges the seller's warehouse systematically, easily maintaining the inventory and ensuring smooth delivery of the order to the customer. In terms of features, offerings, and seller visibility on Flipkart, it is the same as the Flipkart Smart Fulfillment model. This is called the Smart Seller in Flipkart.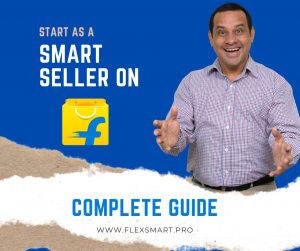 Seller Fulfillment
Seller fulfillment also known as drop shipping is the default mode of fulfillment that gets assigned once the seller account on Flipkart is created and he is assigned a new Flipkart Seller Login Panel. The seller needs to comply with the smart construct norms to get the benefits. The smart construct helps sellers to boost their sales, improve the ROI and significantly reduce the cost of doing business.
The seller also gets the F-Assured badge which helps in:
Getting a mark of quality and trust
Boost the visibility of listings
Get recommendations for top selling and high in demand products
Increase in sales and tier upgrade
Structured management of inventory similar to how Flipkart manages in their own warehouses
Faster delivery of products to customers
Lesser return rates
We are now going to understand the Flipkart Smart Fulfillment process a bit more in detail. The Flipkart Order Processing system in the case of Smart Fulfillment is slightly different from the Seller Fulfillment and Flipkart Smart Fulfilment modes. Some sellers also call these "Flex Orders"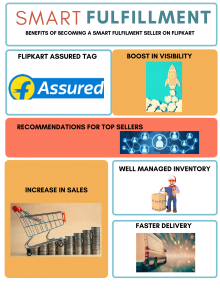 The Flipkart Smart Fulfillment model has few mandatory requirements to be adhered to by the Sellers:
Express onboarding:

Once onboarded to express working, you will have to process and mark your orders RTD as per the time slots allocated by Flipkart.

Sunday working

: Seller operations should be open on Sundays too

Daily Sales

: It is a prerequisite that your daily sales should be 10 units or more.
New orders in the Smart Fulfillment get shown in the Flipkart Seller Panel as "Pending Orders". From here, the "Picklists" need to be generated. Each picklist needs to be processed one by one when processing directly from the Flipkart Seller Panel. However, if one needs to process all the picklists simultaneously, there are several tools like Flexsmart PRO available for sellers to use them.
Once the picklist is processed, a seller needs to process the pending orders in the picklist one by one by scanning the picklist ID for each of the orders. Flexsmart PRO automates this process by processing all the orders in the picklist in bulk within microseconds. And that too for all the picklists simultaneously.
Sellers will get a common PDF document for each of the orders that get processed. The PDF will contain 2 parts: A shipping label and an invoice. The PDF needs to be printed and the shipping label/invoice needs to get separated manually. The shipping label gets pasted on the package and the invoice needs to be inserted inside the package. This manual task is extremely cumbersome and takes a lot of time for the sellers and their staff. The best and fastest way to resolve this is to use a tool like Flexsmart PRO.
How does Flexsmart PRO help?
Auto-cropping of the PDF. Shipping labels and invoices are auto cropped and merged for continuous printing separately which means that labels and invoices are be printed separately. This is also possible in case the seller wants to generate Myntra PDF invoices, in case of Myntra MDirect orders.
Labels and Invoices will be stored on the Flexsmart PRO cloud storage (encrypted) for a few days in case the seller wants to download or view them in the future.
Flexsmart PRO is available as a mobile application on the Android Playstore. It provides the ease and power to process bulk orders from your fingertips, anytime and anywhere.
Flexsmart PRO is powered by eVanik Networks, the industry's most awarded eCommerce solution provider.
---
---
---