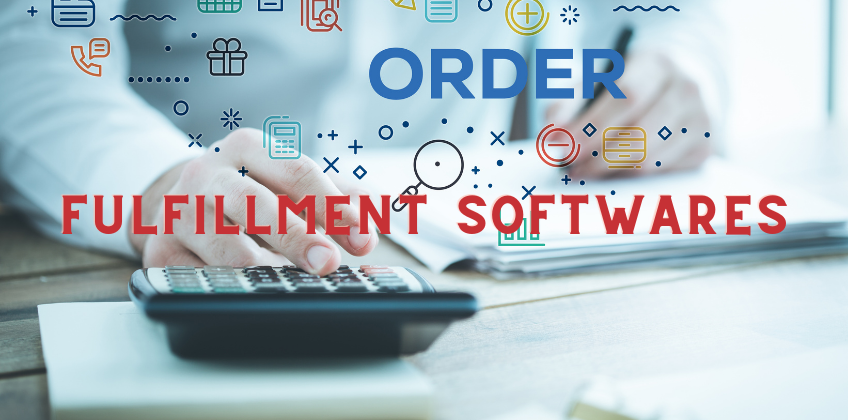 The Top 6 Services for Fulfilling Small Business Orders by 2021
ECommerce vendors face many challenges if the process goes away. All e-marketers need to focus on managing their orders efficiently and effectively. Given the nature of multiple orders, the traditional order processing often does not work. Individual processing will take a lot of time and effort to find things. This can cause your product to lose big deals in a very short time. But what if someone suggested a magic wand that could solve the problem? Here, we are talking about big-time savings and a reliable way to strengthen your work.
Managing orders in a very smart way is a great desire of all e-commerce marketers. Getting an order and customizing is even best. Flexsmart, part of eVanik Networks, has the feature of putting things on the table. When online retailers come from digital platforms, they get more orders. Therefore, a system of speed, responsibility, and efficiency needs to be developed.
Requirements for smart order fulfillment processor:
Rapid Growth of Competitions
Your customer finds many options on digital platforms that change the cloud in their mind with each purchase they make. If you are an online retailer, you still believe in the traditional form of data management and order planning, then you will need to change your mind. Depending on the device it is fine but that can be more expensive than cloud-based software. If the product is unable to complete the delivery process in the allotted time that becomes worse. The time when your customer has placed an order until it is delivered is the most important part of an online business. When you need to take a smart step to make your app look better than others.
Better Data Analysis
Managing data in a systematic way is important. In addition, it is also important to make it consistent and accurate. Data management cannot go wrong because it can directly affect a company's sales ratio. In many cases, because of poor record-keeping, there are serious mistakes made by the product. Because of the loss of trust and money it happens. Therefore, it is advisable to obtain a good order record and related information. Having control of all order details is a better idea than the appearance of errors when delivering a product.
Keeping Order Details with Barcode
This need arises when we consider the fact that the process can be productive and useful if the information provided is correct. With this in mind, order processing software like FlexSmart can help with this concern. It is believed that order processing begins with receiving the order and recording its details simultaneously is sufficient. But the truth is different. Each day this information needs to be updated. For this, it is necessary to keep the barcode for each product in sequence. Often, hand-tapping leads to errors because it gives the product a serial number. Having the same serial number can be as expensive as an error.
Reduce Money Laundering
Due to the lack of a smart order processing method, people end up making the mistake of overcharging their company. Incorrect product delivery, wrong product delivery, mixing of two different products, unequal color delivery, etc. To avoid such errors, the software provides full proof and quick details for each product separately.
Now that you know, there can be many times when things can go beyond your control, you can check out a few fulfillment software that can help your product survive.
This software combines multiple order fulfillment functions in one go. A merchant with a small business size can choose this help as they have designed a feature to achieve e-commerce flexibility. In particular, no low order is not allowed for the most attractive feature they carry. This provides an increase in the growth of these early companies. Speaking of health, beauty, or recyclables, retailers can find special benefits from FDA-certified climate control and handling.
But there are a few other things that need to be considered that charge high fees for storage facilities. But if the product focuses on maintaining a high SKU rating, that would be a good deal as they have a free package selection service.
A small business company is afraid to take risks. Often, paying others before analyzing their service is difficult. Therefore, you may have a trial period with RedStag that gives you a free 30-day service before you make payment. You can judge their people, process, and the process by their job of completing the order and decide after that. If your business needs to sell high-end ticket items, large or heavy, customized items before shipment. They care about you and your products and give you a guarantee of paying for any damaged or lost products. To date, RedStag has 99.98% accuracy of orders and has excellent customer service.
Currently, RedStag has only two repositories. Therefore, if a company needs a large storage space then these may not be partners.
For all small businesses looking for utility services, it is difficult to adjust how many resources are used. However FedEx is a large liaison organization, so it is difficult to say how much of its assets have been donated to the satisfaction services. Controversial customer support has been calculated by FedEx Fulfillment customers. Due to the web-based business changes by 2020 the organization has briefly terminated its management of retrieval, transformation, and global satisfaction. All satisfaction management continued in 2021.
For an online business, Flexsmart has a cloud-based architecture that lets the businesses process their bulk order in just a few taps. It creates a centralized control over order processing. A seller may initiate and end the whole process at any time from anywhere. In the market, this software is the cheapest of all for smart order fulfillment. They are highly trusted e-commerce software that has 12000 brands associated with them for their service. They guarantee accurate and fastest features. It is a part of eVanik Networks which is an integrated e-commerce software. It also gets more convenient for sellers because it can be found on the playstore for android users.  
FlexSmart is software that understands the needs of an e-commerce seller while processing an order while being the cheapest, fastest and convenient in every aspect. It is pioneering cloud-based infrastructure software that deals with every issue of order processing. Smart fulfillment of orders is the demand of today's business firms. And we assure you to have complete control over each different product respectively. There is no rush, no big money rule with us. We guarantee error-free order processing in just a few minutes.
FBA's estimating structure is muddled, particularly in case you're utilizing FBA to satisfy orders from channels other than Amazon. Besides, its charges are somewhat higher if your items are clothing for sure it considers to be hazardous products (which is whatever incorporates lithium batteries or polarized material). Because of its multichannel satisfaction expenses, FBA is just not practical except if 80%-90% of your business comes from Amazon. Another issue comes from stock coexisting or pooling, which is a capacity framework utilized by FBA to smooth out dispersion by gathering indistinguishable items from various dealers. This implies the merchandise one more retailer purchased and transported to FBA could be shipped off to the client who made a buy on your posting. 
It is a one-of-a-kind mix of two internet business benefits—a request satisfaction organization and a commercial center development office that represents considerable authority in Amazon deals. This turnkey stage makes it the simplest, most problem-free way of selling Prime-qualified things on Amazon. It deals with your whole internet-based deals measure, covering everything from proficient item photography and SEO-educated copywriting to quality affirmation and benefit considerations. 
Along these lines, we suggest Whitebox for item makers that have huge markups of 250% or more. For these merchants, Whitebox can be the ideal full-administration accomplice because of its broad and all-around created turnkey administrations.
In Conclusion
There are many options available for an e-seller, but what is most important is that you must have a helping assistant on which you can rely and get up to the mark. Smart fulfillment is a crucial stage to perform by any business on online platforms. However, it is not possible on a manual level. So such growing companies may give a hike to their growth process and adapt to any one of the smart order fulfillment eCommerce software. 
---
---
---